News
Prof. Cai Zongwei's research article amongst top-downloaded articles in recent publication history of Mass Spectrometry Reviews
Prof. Cai Zongwei's article Mass spectrometry-based metabolomics: Targeting the crosstalk between gut microbiota and brain in neurodegenerative disorders becomes one of the top-downloaded recent papers published in Mass Spectrometry Reviews.

The statistics covers the 12-months post online publications of the journal for the period from July 2016 to June 2018.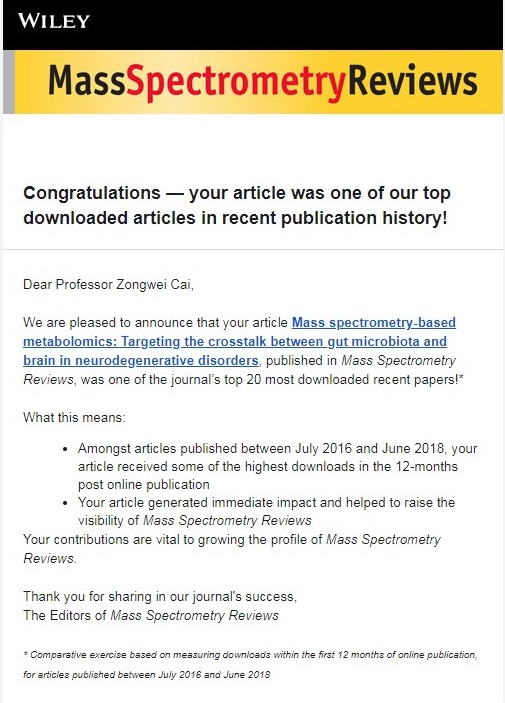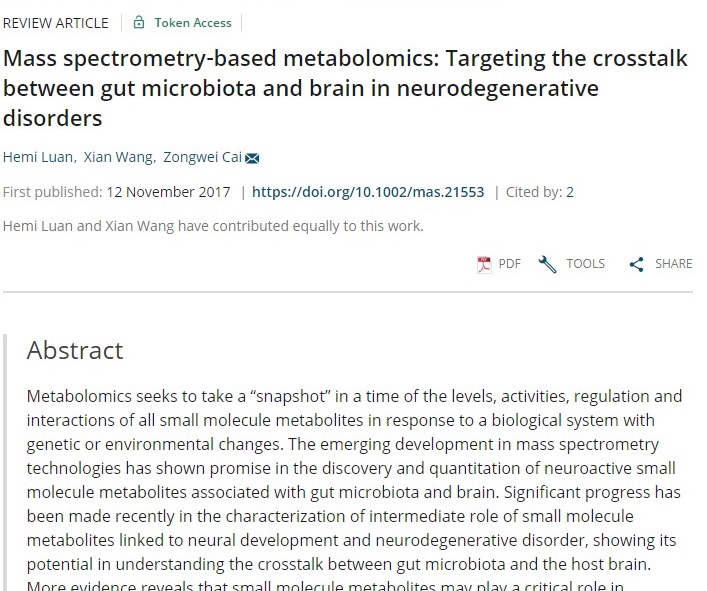 The article summarized major mass spectrometry technologies including liquid chromatography‐mass spectrometry, gas chromatography‐mass spectrometry, and imaging mass spectrometry for metabolomics studies of neurodegenerative disorders. The article also reviewed the recent advances in the identification of new metabolites by mass spectrometry and metabolic pathways involved in the connection of intestinal microbiota and brain. The mass spectrometry‐based metabolomics analysis provides information for targeting dysfunctional pathways of small molecule metabolites in the development of the neurodegenerative diseases, which may be valuable for the investigation of underlying mechanism of therapeutic strategies.